Principals Welcome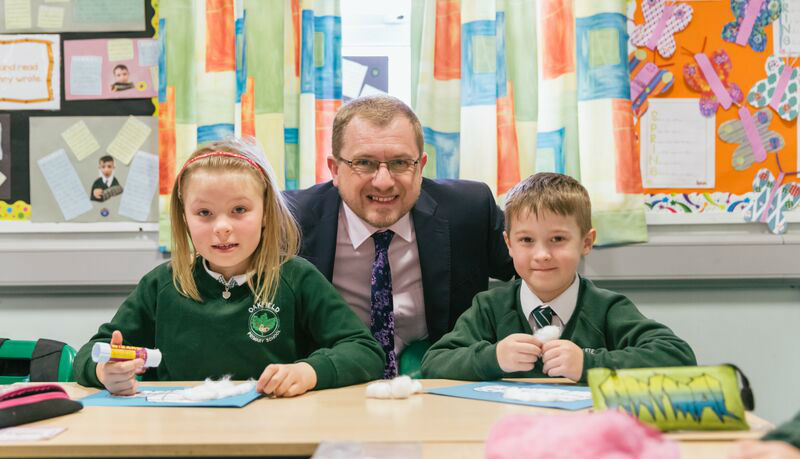 On behalf of the Pupils, Staff and Board of Governors, may we take this opportunity to welcome you to the website of Oakfield Primary School and Nursery Unit.
This site has been designed to give you all the essential information we think you may need to ensure you get a sense of the wonderful pupils, staff and everyday life events associated with our school.
Our vision statement is: "Quality provision in a quality environment". This means that we endeavour to ensure that all of our children are given every opportunity to develop the abilities and talents they have within our school and local community.
In Oakfield Primary School and Nursery Unit, we aim to give all our children an education that is best suited to their needs and ability. We strive to help our pupils experience the joy of success, reach their potential, but also learn persistence to keep trying. Best effort is much celebrated.
We want every child in our care to enjoy their time in Oakfield Primary School and Nursery Unit - making memories that last a lifetime.
We hope you enjoy browsing this website. Should you wish to visit our school, please feel welcome to make contact to join us on our annual Open Day or make an appointment to call and see us.
Mr George McCluskey & Mrs Yana Moore
Principals
Oakfield Primary School & Nursery Unit Carrickfergus, Oakfield Dr, Carrickfergus, County Antrim BT38 7SP
T: 028 9335 1352