About Us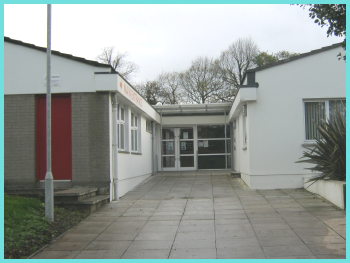 Primary School
Oakfield Primary School has a long and distinguished history stretching back to 1880 with the building of a National School. The present site has been in use since 1979, when a new school was built to meet the needs of a growing population. The school facilities include a Nursery Unit.
The current teaching staff comprises of two Co-Principals, Vice-Principal plus 12 class teachers and a part-time special needs teacher.
More details of the staffing arrangements are to be found in the 'staffing' section of this website.
The present accommodation includes an assembly / recreation hall, dining hall and kitchen, school library, new staff room, new principal and secretary's offices, purpose built two unit Nursery Unit and 14 classrooms, two of which are mobile classrooms.
We also enjoy the use of the adjoining community centre for sport activities and parental car parking.
The school is very pleasantly situated in mature grounds with ample tarmac and grass play areas for the children. Part of the grass play area provides a small football practice pitch. In January 2007 a new lower entrance was developed with facilities for disabled users. At the end of September 2008 our second phase of renovation works was completed which included additional disabled toilet facilities, a lift between floors, new administration block facilities and electronic disabled access at the front door.
Nursery Unit
Our Nursery Unit is situated in the school grounds and is considered an integral part of our school. The building itself is spacious, bright and furnished with a wide range of equipment to provide a happy and stimulating environment in which your child may gain independence, develop initiative, make decisions and solve problems.
Included within our Nursery Unit are an entrance hall, two classrooms, a quiet room and staff room, kitchen and staff and children's toilets. Outdoor features include a covered outdoor play area and an excellent outdoor area with high quality play equipment, covered sand pit, cycle track and garden area.
We are the only provider of full-time formal Nursery provision in the Carrickfergus area (9.00am – 1.40pm) and our fifty-two full-time places are organised in two classes of twenty six children. Children receive a snack at break-time and a mid-day lunch is cooked and provided from our school canteen.
Each class is staffed by one qualified Nursery teacher and one Nursery assistant. These adults support your child during carefully planned play to enhance their skills, encourage thinking and extend their learning.
We greatly value the interest and involvement of parents and encourage you to build firm relationships to foster a positive Pre-school experience for all within a safe, stimulating and happy environment. To provide a quality educational experience for children in the Nursery Unit, we adhere to the Pre-school curriculum as set out by the Department of Education.
The child-centred Nursery curriculum provides a varied programme of progressive play situations. The learning environment in our unit encourages the development of creativity, early mathematical & scientific concepts, emotional & social skills, imaginative play, language, musical appreciation & enjoyment, physical play and concentration. The six areas of development established in the Pre-school curriculum are further built upon within Primary One and Two.
Oakfield Primary School & Nursery Unit Carrickfergus, Oakfield Dr, Carrickfergus, County Antrim BT38 7SP
T: 028 9335 1352